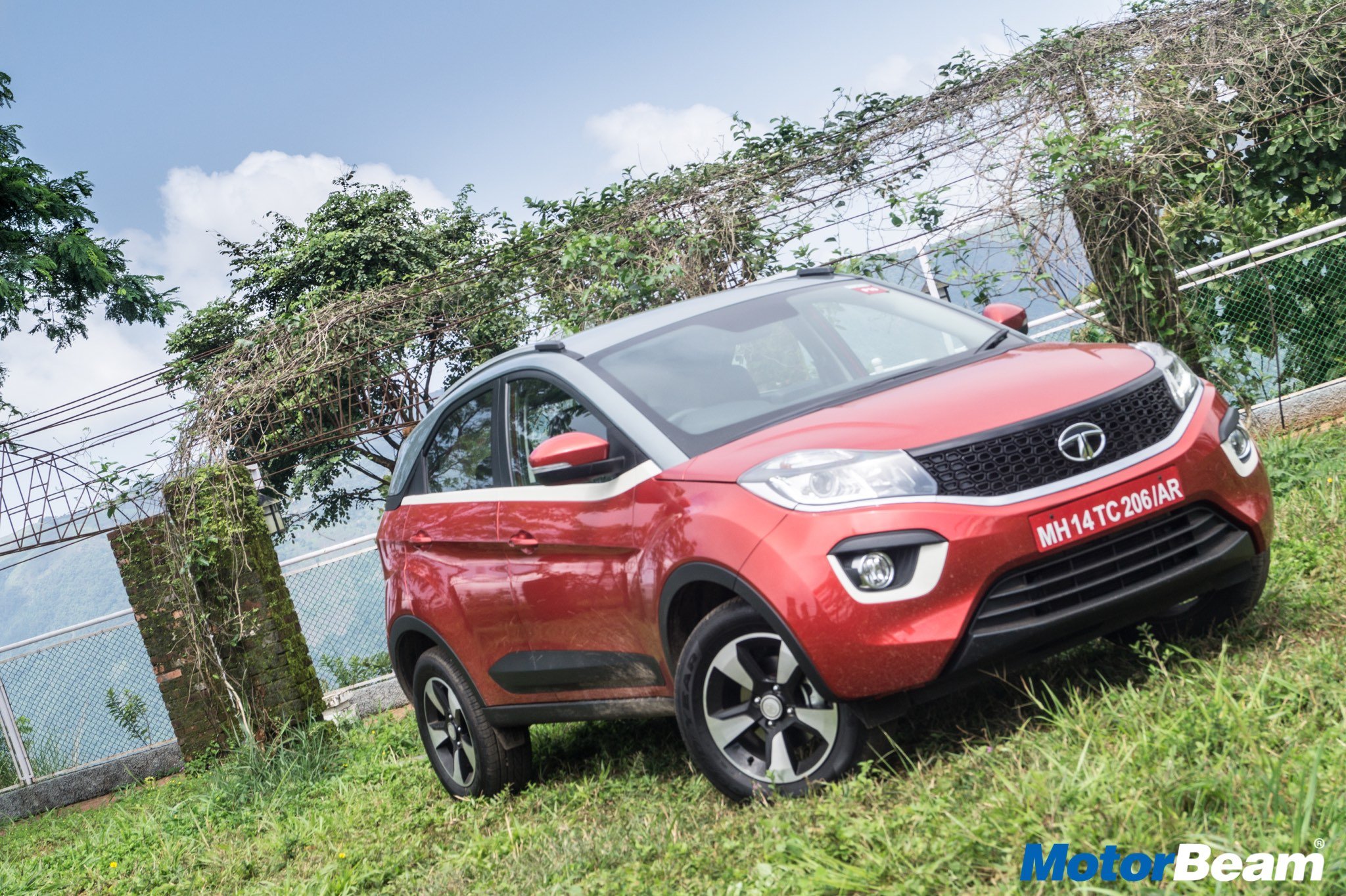 Not since the Nano has so there been so much buzz surrounding a new Tata Motors product. First shown as a radical concept at the 2014 Auto Expo and then revealed in an utterly desirable production guise at the 2016 edition of the motor show, the Nexon compact SUV has been a long time coming. But Tata Motors needed all the time it could get to test, validate and fine-tune the compact SUV before final sign off. You see, the Nexon is not only Tata Motors' first compact SUV but is also the launch vehicle for the carmaker's 1.2-litre, three-cylinder turbo-petrol engine, new 1.5-litre, four-cylinder diesel and new six-speed manual gearbox. A cumulative 1.7 million kilometres of testing later, the Nexon is finally headed to a Tata showroom near you.
We've put both versions of the Nexon under our road test scanner to bring you all the facts and figures, and tell you if the wait has been worth it.
The high-set 6.5-inch touchscreen is easy to read but touch responses aren't slick and the system also operates with a bit of lag. You can use voice commands with good accuracy to adjust temperature and set radio stations, not so much for dialing numbers from your phone's contacts list. Smartphone addicts will be happy to know Android Auto is part of the package and Apple CarPlay will be offered soon too. Tata also offers phone apps for navigation, remote control and jukebox (allowing all passengers to add songs to a single playlist) that help enhance the functionality of the infotainment system. As expected, the Nexon's four-speaker, four- tweeter sound system is hugely impressive.
Desirable. That's what the Tata Nexon is. With a design that stands out even amidst pricier cars, there's an inherent pull to the Nexon. But, commendably, Tata has made sure buyers will find more to the Nexon when they scratch beneath the surface. Sure, the cabin could have been better put together and should have come with more storage spaces too, but it is still a place you and your passengers would be happy to spend long hours in. The impressive levels of refinement of both petrol and diesel engines and the well-settled ride simply add to the high level of comfort the Nexon offers. An added bonus is that the handling is quite entertaining too. The petrol engine has its weaknesses but it's the smooth diesel that anyone interested in the Nexon should be considering.
We hear Tata is looking at pricing the Nexon aggressively, with prices likely to start at just over Rs 6 lakh for the base petrol version and topping off at Rs 9.5 lakh for the top-spec diesel. All pointers suggest the Nexon could be Tata's Swift moment – the car that changes its image for good.
["Source-autocarindia"]