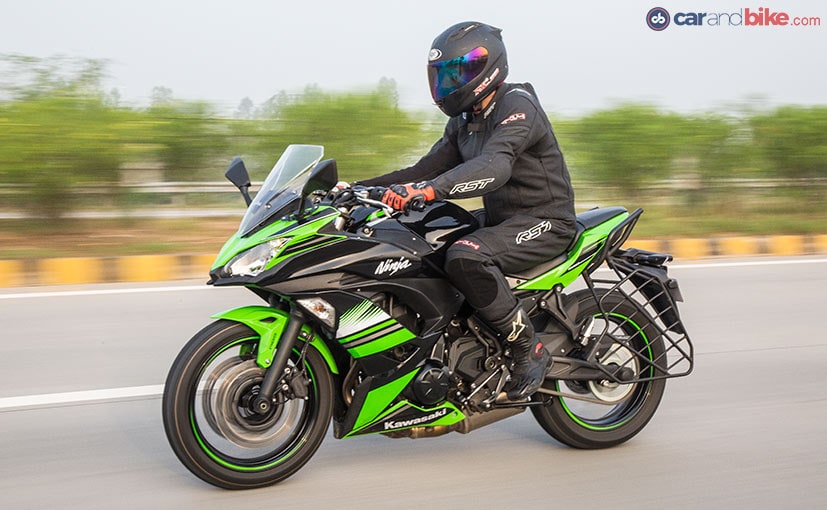 You could be fooled into believing it's an all-new motorcycle, the new Kawasaki Ninja 650. It now gets styling inspired by its bigger supersport sibling, the ZX-10R, and that itself is a very good thing indeed; the 2017 Ninja 650 looks much, much, better than the earlier model. And yes, it looks like a proper sportbike now, with a completely redesigned front fairing and fuel tank. Overall fit and finish on the bike is excellent; the new five-spoke wheels are lighter, the underbelly exhaust is shorter, helping centralize the mass. The handlebars aren't clip-ons but designed to look like clip-ons; clearly underlining the sport touring creds of the Ninja 650.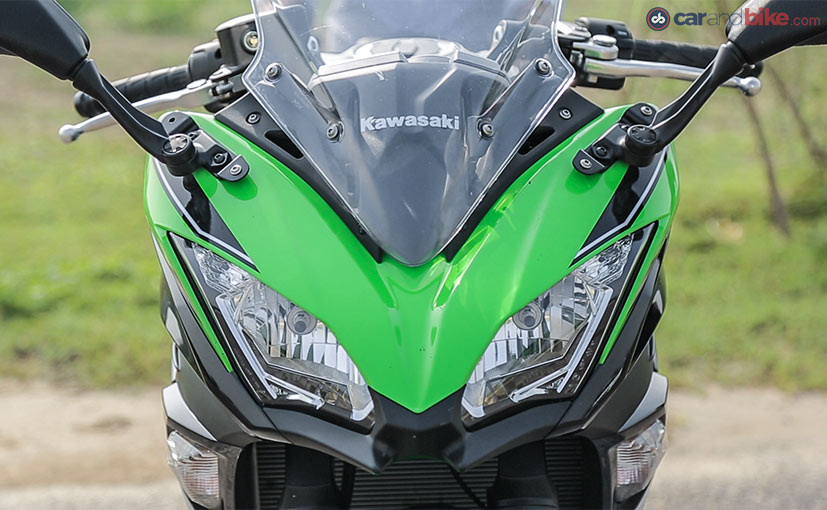 2017 Kawasaki Ninja 650 gets styling inspired from ZX-10R
The face has been completely redesigned, with a new adjustable windshield and new headlights. There's a new LED taillight, and the instrument panel has been revised too, and gets a part-analogue, part-digital treatment with easy read outs for almost everything you need. And then, there's a new pressed-steel gull-arm swingarm; opinion is divided, and we're not sure it really complements the overall look. But in all, the new Ninja 650 certainly looks premium, more stylish and more in line with the "Kawasaki Ninja" name.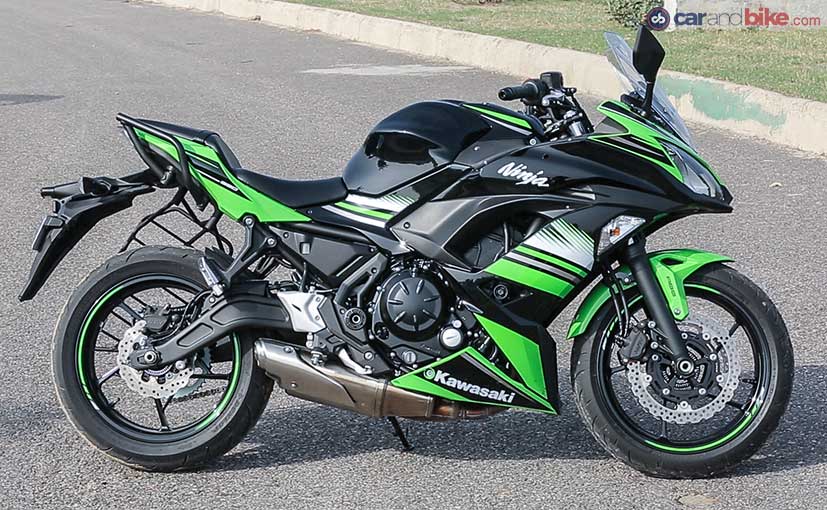 2016 Kawasaki Ninja 650 gets sportier, sleeker design
Thumb the starter and there's no drama; give it a fistful of revs and there's no roar; no intake whine, no deep exhaust note. But slot it into gear and open the throttle, and the commuter-ish motor seems to wake up. The parallel-twin does have some buzz in higher revs, but speeds build quickly through the gears. Acceleration is rapid, and the rev limiter lights up much before there's any protest from the parallel-twin engine. There's no music from the exhaust, but the Ninja 650 is no slouch either; triple digit speeds and beyond arrive quickly even before you realise you're going that fast.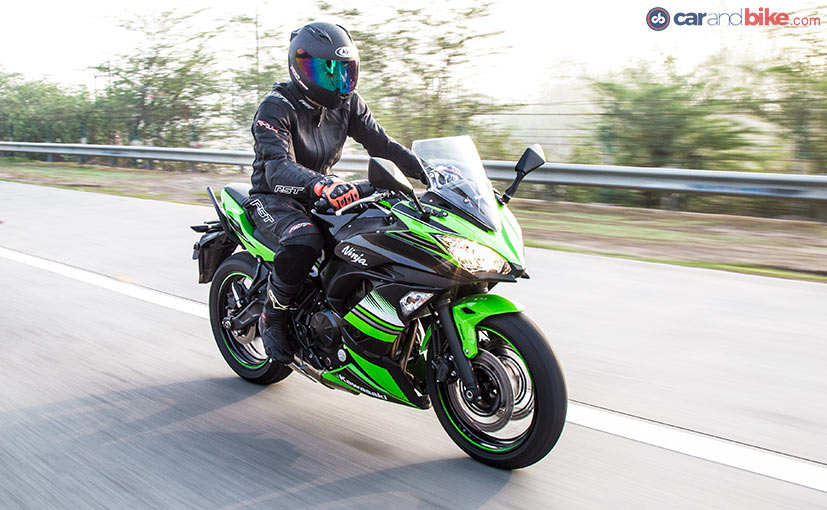 New Ninja 650 is 19 kg lighter than the 2016 model
A new trellis frame, new swingarm and lighter wheels make the Ninja 650 shed weight – almost 19 kg over the earlier model! The new steering geometry with a sharper rake and shorter trail, makes the bike more precise and more willing to turn. Yes, the new Ninja 650 is a good handler, and unless you're pushing the bike to its limits, or to the Dunlop tyres' limits, to be more specific, handling is quite predictable and the bike is willing to turn in with enthusiasm. Part of that credit also goes to the stiffly sprung suspension; the 41 mm KYB fork at the front is non-adjustable, but the rear shock is adjustable for preload. Brakes, now with standard ABS, are excellent, and offer sure and certain stopping power.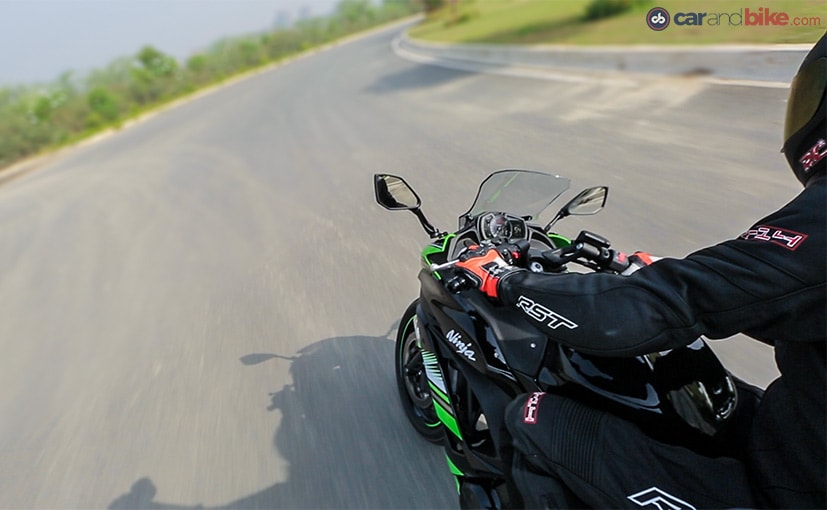 2017 Kawasaki Ninja 650 is eager to turn, and more precise
The 649 cc parallel-twin engine may have been carried forward from the previous model, but it's got new components – there are lighter aluminium cylinders, new injectors, smaller throttle bodies, new camshafts, a revised airbox and exhaust, and the engine has been retuned. On paper, it makes less power than the outgoing model with 67 bhp, but the 65.7 Nm of torque comes in lower in the revs. All in all, it has better acceleration, and more midrange power, and it's more agile, more fun and more versatile.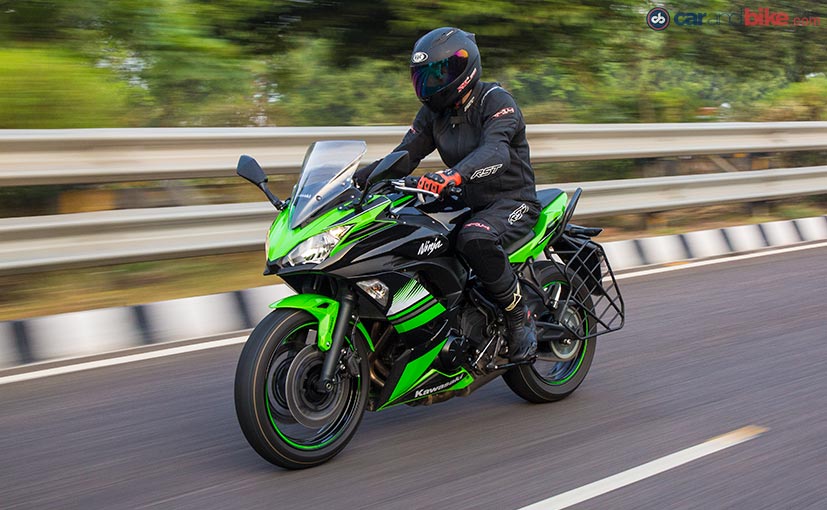 New Kawasaki Ninja 650 is a versatile commuter and tourer
The Ninja 650 may be a middleweight, but it feels like a small bike, and it doesn't have the intake roar or exhaust note associated with a high-performance motorcycle. It feels at ease handling traffic, and is equally comfortable on the highway, if you're in the mood for occasional long distance touring. If you're looking to upgrade from a smaller bike, or you're new to motorcycling, at ₹ 5.69 lakh (ex-showroom Delhi), the Kawasaki Ninja 650 could well be all the bike you need.
["source-auto.ndtv"]