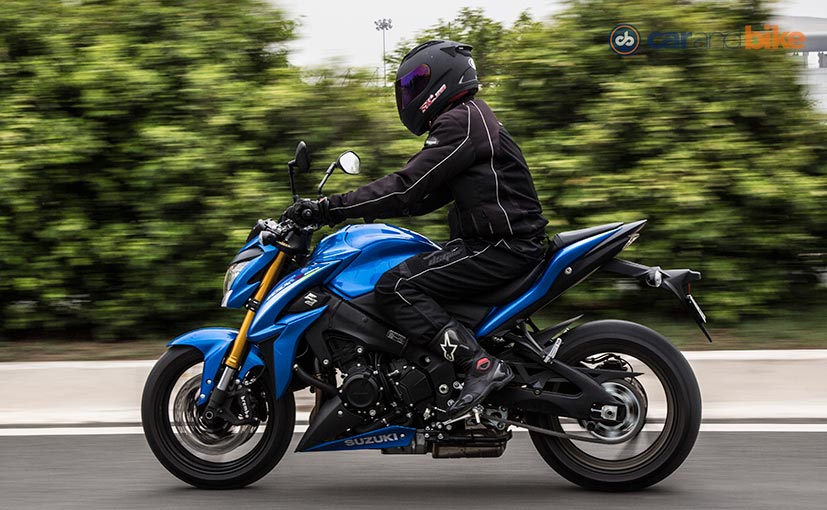 The Suzuki GSX-S1000 is a sport naked, a sportbike without the full fairing, like that of the GSX-R1000 and unlike other manufacturers, Suzuki has been the last to go naked on a litre-class. Well, better late than never, and we're not complaining! The GSX-S1000 is a sporty, naked roadster that is based, not on the current full-faired GSX-R1000, but on the 2005 Suzuki GSX-R1000. Well, not the entire bike, but the engine is derived from the 2005 GSX-R1000's and that engine is sort of a legend, even winning the 2005 World Superbike Championship, piloted by Troy Corser.
In over three decades of the GSX-R's history, few engines have been more popular than the long stroke K5 motor of the GSX-R1000 produced between 2005 and 2008. And it is this K5 motor on which the GSX-S1000's engine is based. Actually, it's a toned down version, if 144bhp or thereabouts could be called 'toned down', so the radical top-end power of the GSX-R has been sacrificed for improved bottom-end and mid-range torque. In a way, it's made more practical for everyday use – for the weekend ride and even the daily commute.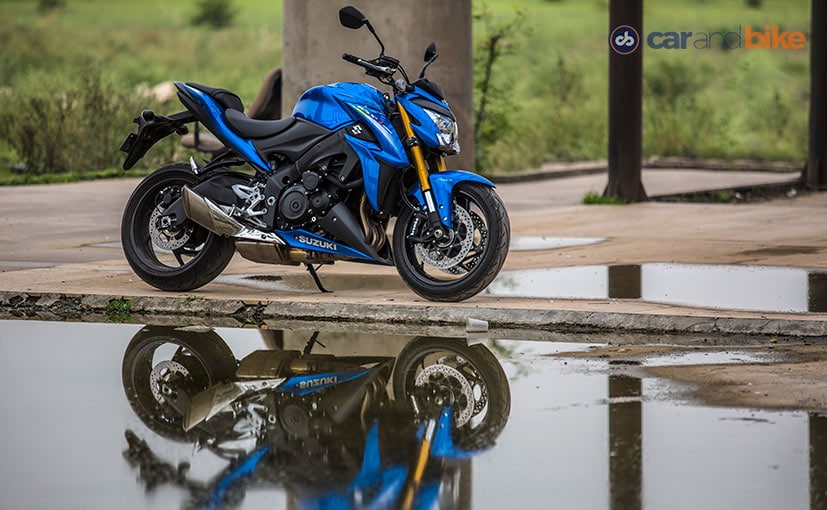 What does it look like?
Design is typical sport naked, sans fairing, and with muscular lines and a sculpted fuel tank giving it an aggressive look, even when standing still. The headlight sports two small LED pilot lights which accentuate the bike's aggressive looks. The muscular tank has sharp lines which taper down to give the sense of a strong, muscular shoulder line. The all-digital instrument panel is comprehensive and offers good readability. The rear is minimalistic, but the overall design works well, making the GSX-S1000 universally acceptable.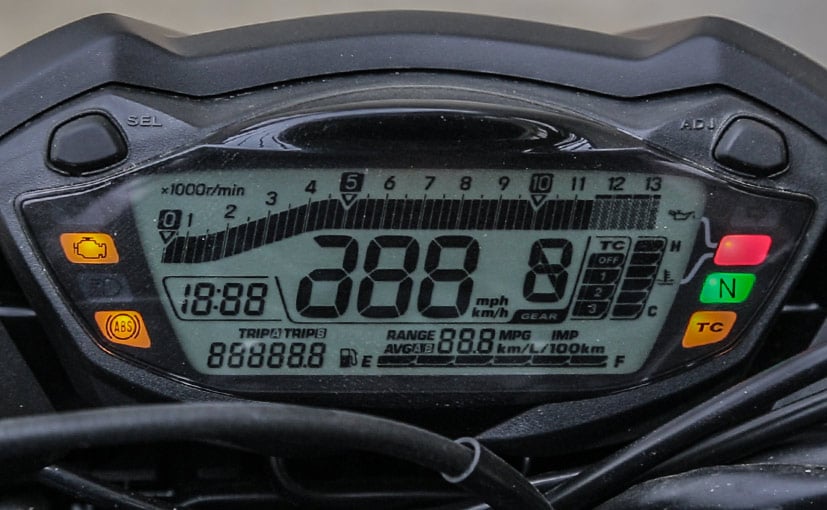 Fit and finish is top notch, and the design isn't too loud or radical, giving it an almost toned down aggressive personality. Streetfighters, particularly large displacement ones, may not have a large fan following in India, with full-faired models being more popular. But the GSX-S1000 will appeal to a wide range of riders – for those looking for a performance naked, and even those looking for a practical everyday bike with the hardware to give entertaining performance. And performance is what the GSX-S1000 offers, in a lot of shades.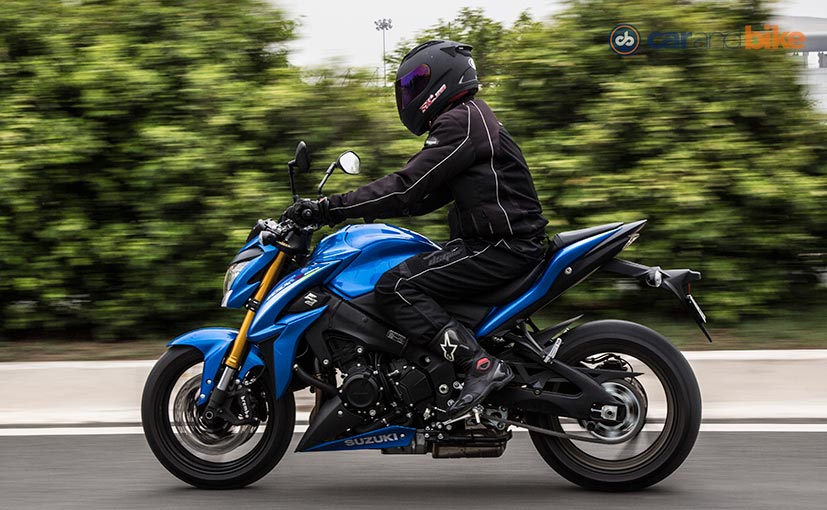 How does it perform?
The party piece on the GSX-S1000 has to be the engine – a refined four-cylinder mill that has a strong mid-range and goes completely ballistic at higher revs. The 999cc, 16-valve, in-line four makes 144bhp at 10,000rpm and 106Nm at 9,000rpm, but there's plenty of grunt kicking in as low as 5,000rpm and once the revs build up over 7,000rpm, everything becomes a blur. The engine may be from the 2005 GSX-R1000 but it gets some changes – new camshafts, pistons, intake system and exhaust.
All these changes make for more low and mid-range grunt, suitable for city riding. Sixth gear is good enough to potter around at 50kmph and at a twist of the throttle you can hit highway speeds and more. Unlike modern superbikes, the Suzuki GSX-S1000 doesn't get a wide range of fancy electronics. In terms of equipment, there's ABS and a three-level traction control.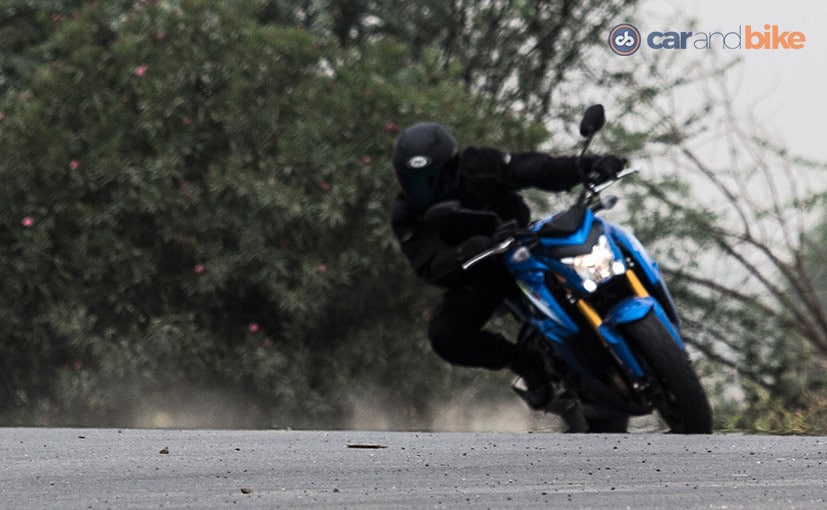 It's not a light bike, but on the move the new twin-spar aluminium frame and well-damped fully adjustable suspension offers agile handling, belying its nearly 210kg weight. So, whether you're negotiating traffic or taking on a corner, it feels light and agile, offering impeccable road manners. The clutch is light enough for frequent use in traffic and gear shifts are expectedly smooth and precise. The throttle is snatchy, and rolling on from closed position may surprise you, but the traction control ensures there's no drama.
New riders may find the GSX-S1000's performance overwhelming, and a twist of the throttle will make even experienced riders wide-eyed with surprise and fear. First gear is enough to hit over 100kmph, and redlining through the gears will get you to two, three times over the legal speed limit, in very short time! And while all this happens, you will be treated to a symphony from the four-into-two-into one exhaust; together with the intake roar, it makes for very sweet sounding music indeed.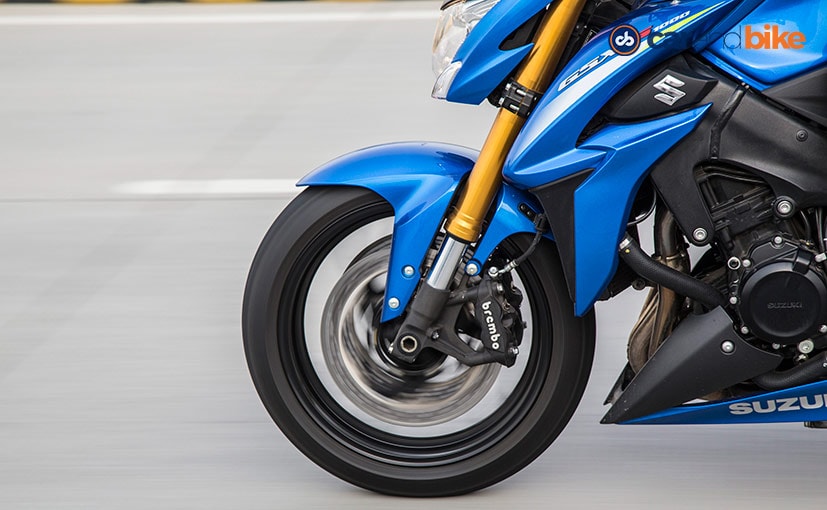 The 999cc in-line four has enough punch to make you smile every time you rev through the gears and scare you silly if you are overenthusiastic with the throttle. The ABS works very well, the 310mm twin discs gripped by Brembo monobloc calipers at the front and a single 250mm disc at the rear gripped by a Nissin caliper. And the Dunlop rubber offer superb grip, on a corner and even under hard braking to shave those insane speeds.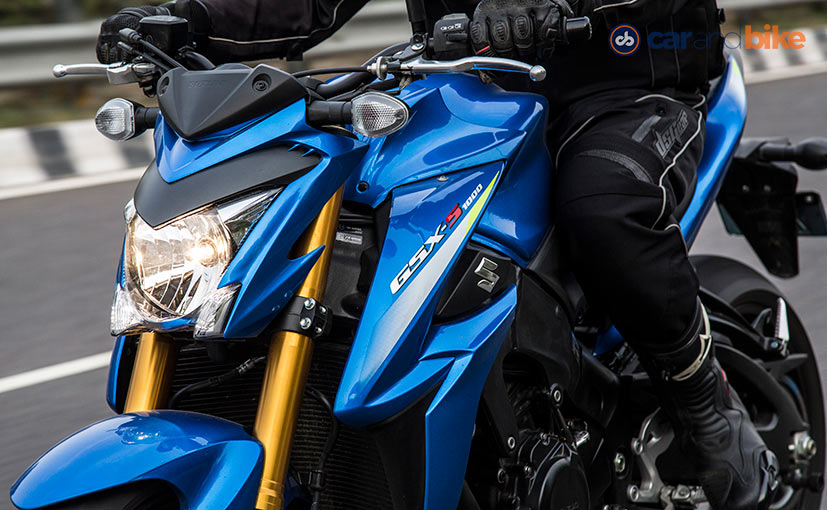 Who's this bike for?
The Suzuki GSX-S1000 offers a very capable roadster that has a lot going for it. It's a reasonably comfortable sport naked with extremely high performance that can be used as an everyday street bike, and even an occasional track tool. Ergonomics are well-suited for longer rides, but maybe not as comfortable as a sport tourer if you're thinking cross country tours. You can certainly go on long rides on it too, but the lack of wind protection gets to you, more so if you're inclined towards high speed highway cruising.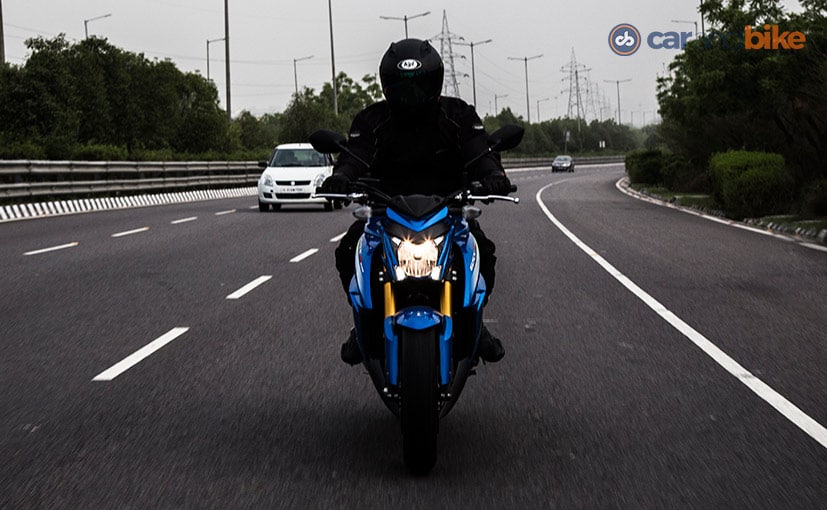 At 12.25 lakh (ex-showroom Delhi), the Suzuki GSX-S1000 competes with the likes of the Kawasaki Z1000 and Honda CB1000R. The GSX-S1000 makes marginally more power than both and costs 25,000 less than the Kawasaki and a full 1 lakh less than the Honda. The GSX-S1000 offers a bike with a brilliant engine, great handling and superb road manners. Overall, it's a tempting package and in our book, makes the cut as an almost-perfect performance bike to live with.
["source-ndtv"]