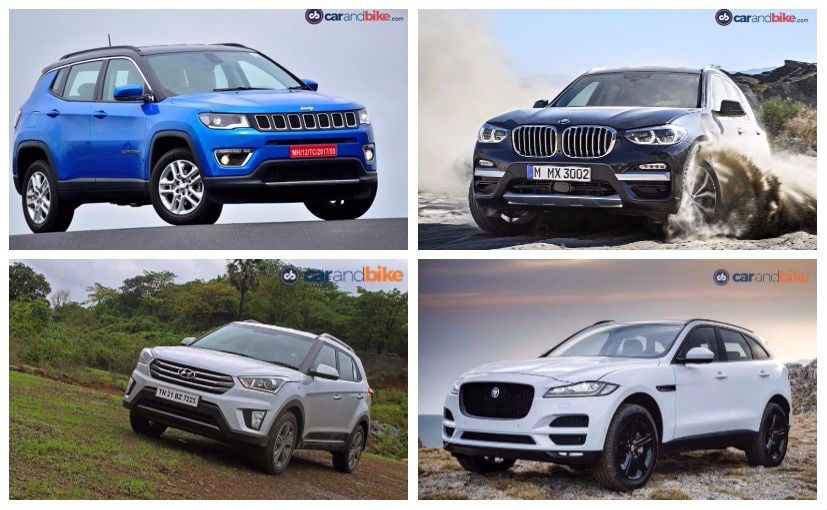 The new Goods and Services Tax regime had seen a realignment of taxation in the passenger car space to 28 per cent GST. However different segments of vehicles also attracted an additional cess – 1 per cent for small petrol cars / 3 per cent for small diesel cars (under 4 metres in length and certain engine capacity), and 15 per cent for larger cars and SUVs. Only pure electric cars attract a 12 per cent GST rate and no cess. That cess of 15 per cent for the larger cars is now set to go up by an additional 10 per cent.
Also Read: Cabinet Approves Hike In GST Cess For SUVs and Luxury Cars
Union Cabinet has cleared the increase of cess for larger cars from 15 to 25 per cent. This government ordinance will now await clearance from Rashtrapati Bhawan.
Manufacturers have all protested the move, calling the change in policy so soon after GST rollout damaging. Most manufacturers had called for an outright rethink, and if an increase was to happen then at least a change in the definition of what qualifies as a luxury car.
Specifics of what the ordinance would mean to actual tax rates across various models are yet to be defined. This is likely to be known only post the GST Council's next meet in Hyderabad on September 9 2017. (Also Read: Mercedes-Benz Warns Of Price Increase)
Sources indicate that the complete 10 per cent hike on the cess may only apply to cars above a certain price point, and not all cars and SUVs over 4 metres length. One scenarios discusse3d saw only cars above price points like ₹ 20 lakh attracting the complete burden of a 25 per cent cess. But this is yet to be announced.
GST rollout in July saw all manufacturers reducing prices of almost all models based on the new tax policy. Cars like the Toyota Innova Crysta and the Tata Hexa saw prices slashed by more than ₹ 1 lakh.
suv collage
(The hike in GST rates will have an impact on the pricing of SUVs as well)
The sharpest price drops were seen on premium cars/SUVs, with some like the Ford Endeavour and Toyota Fortuner getting cheaper by ₹ 3-5 lakh; and others like the Jeep Grand Cherokee and Wrangler by as much ₹ 8-10 lakh. Prices of luxury sports cars like Lamborghini or Porsche models saw a price cut of up to ₹ 1 crore!
Almost immediately there was a call for luxury cars to once again be taxed at higher levels. The GST Council decided on August 5th that the cess on larger cars should be increased by 10 per cent.
Auto industry has been near unanimous in asking that no changes are made in policy – saying such sharp increases will dent sales, and adversely impact their investment decisions in India. (Also Read: Cabinet Approves Hike In GST Rates For Luxury Cars and SUVs)
Some manufacturers like Mercedes-Benz have also further petitioned the government – that if a cess increase does have to made, it should at least be applicable after a few months, or at the very least after the festive season culminates by October.
Most car makers have declined comment on today's Cabinet decision, saying they will review the ordinance once it is issued before taking any decisions. However most have admitted that any increase in overall taxation would be passed on to the consumer. This will result in a corresponding price hike – to the tune of ₹ 1 lakh on every Rs 10 lakh of a car's ex-showroom price.
["Source-auto.ndtv"]